How To Create A Great Scouta Profile From Your Phone
So you've signed up with Scouta (Welcome!) and now you need to create a professional Scouta profile that is going to work for you. You want a profile that is going to get you jobs, right?
Here is our
 4 STEP GUIDE to creating your Scouta student profile from your phone.
Step 1: + Upload Photo
Yes, you need a profile picture. 90% of candidates are overlooked by employers if they do not upload a picture of their face.
Have a look through our article 5 Tips for Taking the Best Profile Pic… for advice on how to make a positive first impression with employers.
Step 2: Complete Your Basic Information In Your Profile
You can't apply for our jobs if you don't complete your Basic Information – we need to know your deets!
Click on My Dashboard
Click on

My Profile



Complete your Basic Information
TIP: The DESCRIBE YOURSELF section is very important. Take some time to think about your personality and why you'd be a great hire.
Step 3: Make Your Profile WORK FOR YOU!
You are competing against 100's of eager, talented students for every job, so do yourself a favour and take the time to complete your profile.
Click on My Dashboard (again)
Click on My Resume – This is where you can start building your CV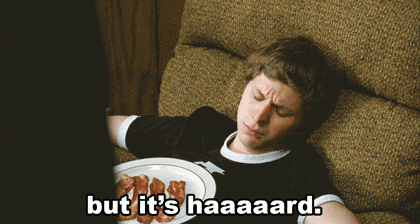 Step 4: Scouta is about a can-do Attitude – so Bring it!
The reality is you are not the only person looking for a job, and employers are hard-working, busy people. Do yourself a favour (increase your chances of an interview or instant hire) by making the employers decisions easy, show them what a great candidate you are, create a strong Scouta profile.
Create a profile today at

Scouta.me